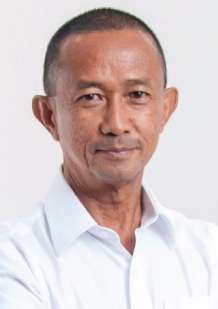 Forty years of experience in risk management, insurance advisory and broking services have brought Halim "across the board" hands-on experience, giving him the leading-edge in insurance consultancy and transactional business.
Under Halim's leadership, the Sterling Group has grown from strength to strength since its establishment in 2001. Today, the Sterling Group comprises of eight subsidiaries – a sustainable ecosystem built to deliver a set of comprehensive solutions with a competitive cost structure to selected and targeted industries.
With a wealth of experience, passion and in-depth knowledge, Halim sits on various private company boards, a public listed company board and Government of Malaysia's National Water Services Commission.