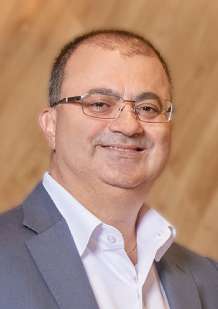 Craig Connolly assumed his current position as Chief Financial Officer on 1 February 2019. He started his career with Nestlé Oceania in 1986, taking on various Accounting roles, including Key Customer Service Manager, National Credit Manager and Finance Shared Service Manager.
In 2007, he was promoted to Head of Nestlé Business Services (NBS) in the Philippines, where he spearheaded the creation and successful development of both the Manila and Cairo NBS Centres, providing services to Asia, Oceania and Africa markets, as well as North America.
In 2014, he was appointed CFO of Nestlé Vietnam, where he played a key role in accelerating strong double-digit growth and profitability, improving margins, and reducing working capital and investment in portfolio expansion. Connolly graduated from Macquarie University, Australia. He also attended the Executive Development programme at IMD, Lausanne, Switzerland and Leadership Training at London Business School.