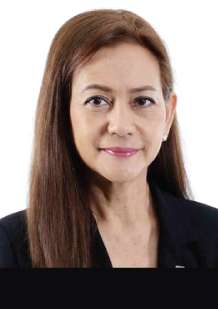 Dato' Dr Zaha Rina was a Consultant to Financial Technologies Middle East based in Bahrain for the set up of Bahrain Financial Exchange (BFX) launched in January 2009.  Prior to this, she was with Royal Bank of Scotland Group in Singapore from August 2007 to May 2008.  She has more than 25 years experience in the financial, commodities and securities industry and the development of the Malaysian Capital Market, which includes managing a futures broking company, and was Chief Executive Officer of RHB Securities Sdn Bhd from 2004 to 2006.  She has previous Board appointments at the Commodity and Monetary Exchange of Malaysia ("COMMEX") from 1993 to 1996, then as the Chief Operating Officer ("COO") of Kuala Lumpur Options and Financial Futures Exchange ("KLOFFE") in 2001, which merged to become Malaysian Derivatives Exchange (MDEX) in June 2001.
She was then appointed head of Exchanges, managing the operations of Kuala Lumpur Stock Exchange (KLSE), MESDAQ, MDEX and Labuan International Financial Exchanges (LFX) in September 2003 prior to KLSE's (now known as Bursa Malaysia Securities Berhad) demutualisation.  She is also a regular speaker at many international conference and forums.
She was a director of Zurich Insurance Malaysia Bhd from 2007 to 2013 prior to being appointed Chairman of Manulife Holdings Bhd in December 2013 and is also the Group Nominating/ Remuneration Committee of the Board of Directors of Manulife Holdings Berhad. She sits on the Board of Hong Leong Industries Bhd since 2012 and Tanah Makmur Berhad since 2014 besides holding directorship in several private limited companies.  She is also a member of Market Participants Committee (MPC) of Bursa Malaysia Securities Berhad since July 2014.
She is a Vice-President of Persatuan Chopin Malaysia and Divemaster with National Association of Underwater Instructors (NAUI).  She was a member of Global Board of Advisers for XBRL until 2009 and was also on the Board of Trustee for Malaysia AIDS Foundation until May 2010.
Dato' Dr Zaha Rina received her BA (Hons) Accounting and Finance from Leeds UK and Doctorate in Business Administration from Hull UK focusing on capital markets research and specialising in derivatives.