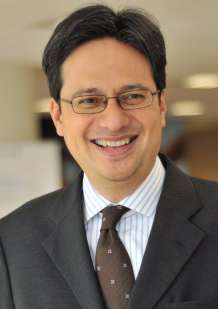 Dato' Seri Johan has over 35 years' experience in auditing, accounting, business advisory and corporate governance.
He is a former Executive Chairman of PwC Malaysia. He worked in auditing and advisory for 10 years in London, and for 20 years in Kuala Lumpur. He retired from PwC in 2012.
Dato' Seri Johan holds a Bachelor of Economics (Hons) degree in Economics and Accountancy from the University of Hull, United Kingdom. He is a Fellow of the Institute of Chartered Accountants in England & Wales (ICAEW), a member of the Malaysian Association of Certified Public Accountants (MICPA) and the Malaysian Institute of Accountants (MIA). He is also an Eisenhower Fellow.
In the past, Dato' Seri Johan has been a board member of a Bursa Malaysia-listed Malaysian banking group, a statutory body, a government pension fund, and a charity. He was the President of Malaysian Institute of Certified Public Accountants from 2011 to 2012.
Dato' Seri Johan is currently a director of two listed multinational companies in Malaysia: Sime Darby Properties Berhad and Eco World International Berhad, as well as one large unlisted company in Singapore.
Dato' Seri Johan is an advocate of gender diversity in the boardroom. He has been involved in Corporate Governance issues since 2000, when he assisted the Securities Commission with the roll-out of the first Malaysian Code on Corporate Governance.