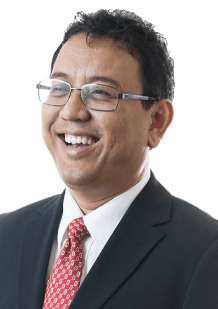 Datuk Seri Dr Nik is the Executive Chairman of Zaid Ibrahim & Co. (a member of ZICO Law). He advises clients on a wide range of legal matters incorporating Islamic finance, banking, offshore finance, debt restructuring, international, corporate and commercial law. He is also an expert advisor on debt and corporate restructuring transactions, the issuance of private debt securities including Islamic financial instruments, both domestic and international. He has been legal counsel for several mergers and acquisitions and advises generally on regulatory and compliance issues.
Datuk Seri Dr Nik is the chairman of Malaysia Singapore Business Council, and chairman of various organisations. He was a visiting Fulbright Scholar at Harvard Law School and a Chevening Fellow at the Oxford Centre for Islamic Studies, Oxford University.  He was also formerly the Acting Dean/Deputy Dean of the Faculty of Laws, International Islamic University Malaysia.
He has authored and co-authored in many written chapter including "Development and Impact of Islamic Finance on Southeast Asia", "The Effectiveness of the Legal Framework for the Islamic Financial Services", "Insolvency in relation to Islamic Finance: Malaysian Law and Shariah Perspective", and "Islamic Securities Exchanges: Principles and International Developments".