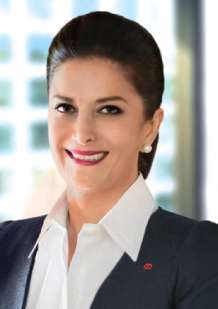 Datuk Shireen Ann Zaharah Muhiudeen has been appointed as Non-Executive Chairman of the Board of Directors of Bursa Malaysia effective 1 March 2019. She is the founder of Corston-Smith Asset Management Sdn. Bhd.
Prior to this, she serves as the Chief Executive Officer of AIG Investment Corporation (Malaysia) from 1992 to 2004. She has more than 31 years of focused fund management experience in emerging Asia equity markets. She was a member of the International Advisory Panel for Labuan International Business and Financial Center, IFC's working group for the establishment of the Philippine Stock Exchange's Maharlika Board, a distinct trading board for companies with world class corporate governance practices.
As an advocate for Gender Diversity, Datuk Shireen presented Corston-Smith's research findings at the John Hopkins University Global Conference on Women in Boardroom (2012), and at the 2012 Annual Meetings of the Board of Governors of the IMF and World Bank Group. In recognition of her work in the industry, she was named one the 25 most influential women in the Asia Pacific region for asset management by Asian Investor in June 2011. In March 2014, she was honoured by Forbes Asia as one of the 50 Asia's Power Businesswomen 2014.
Datuk Shireen currently holds Independent Directorships at the Federal Land Development Authority (FELDA) and a Member of Economic Action Council.