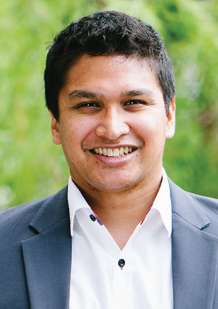 Dzameer began his career in 2007 as a consultant at PwC, where he grew his experience in human capital development, process improvements, and project management in Malaysia and Indonesia.
Dzameer co-founded Teach For Malaysia in 2010. Working in partnership with the Ministry of Education and the private sector, Teach for Malaysia empowers young people growing up in low-income B40 communities to be leaders in the classroom and beyond. They won Best Graduate Programme at the Graduate Recruitment Awards 2015 and is currently the only non-profit organisation in GradMalaysia's Top 100 Graduate Employer list.
Recently, Dzameer has also been appointed as the Chief Executive of Yayasan Tunku Abdul Rahman that is chaired by the Minister of Education and set up as an Act of Parliament in 1966 in honour of Malaysia's founding Prime Minister. Dzameer hopes to lead Yayasan Tunku Abdul Rahman in providing greater educational opportunities for high potential students in low-income communities. Dzameer received the Pingat Ahli Negeri Sembilan in 2015 and is constantly curious about the intersection of emotional intelligence, mindfulness, leadership and the sense of possibility.