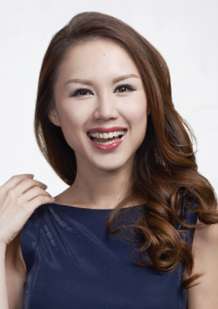 Julie Woon has risen to be one of the most recognised and sought-after personalities in the Malaysian media. While her stunning looks and svelte figure have made her a national icon, Julie possesses an innate personable charm, curiosity and sense of learning. Marry these attributes with a professional work ethic, and you produce one of the few homegrown celebrities to have transcended racial barriers and stereotypes in Malaysia.
Julie made waves in the entertainment industry as an actress playing the lead role in 8tv's drama series, Blogger Boy. Since then, she has gone on to host numerous shows including the 8TV Quickie, NTV7's Take Me Out – the first series of the Malaysian syndicated production of the British dating show, Motorsports@Petronas on Astro Supersport to name a few.
Julie has also landed her face in campaigns for large brands such asWatsons advertising campaign and BayerYes I Can campaign. A purveyor of healthy living and a fitness enthusiast, she is currently the brand ambassador for Puma Malaysia.
In addition to her on-screen work, Julie is a regular model for men's and women's lifestyle magazines, gracing the cover of several major international titles. She rounds off her busy schedule with regular slots as an emcee for all kinds of events and functions, becoming a sought after and established presenter in the country.