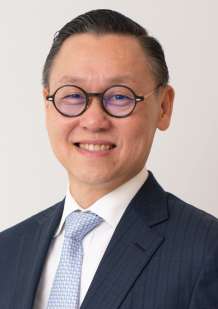 Kulvech has led CAC (Collective Action Coalition Against  Corruption) under the supervision of the IOD. CAC is a private sector platform  that addresses corruption issues in Thailand.
He is currently a director at The Financial Institutions Policy Committee (FIPC), one of the main committees in the Bank of Thailand. The FIPC is  responsible for setting prudential policies, regulations, and supervisory  practices to ensure the safety and stability of Thailand's financial  institutions. Kulvech is also currently a member of the Stock Exchange of Thailand's Sustainability Award Committee.
Before he was working at the IOD, Kulvech was a partner at PwC, helping clients  integrate sustainable development into their business operations. His team  assisted several leading Asian multinational businesses in developing sustainability strategies to adapt to the ever‐changing global business landscape.
Kulvech holds a Master of Science in Real Estate Development (MSRED)  from Massachusetts Institute of Technology, USA, a Master of Business  Administration (MBA) in Finance and International Business from Sasin  GIBA, and a Bachelor of Science (BS) in Mechanical Engineering, Chulalongkorn University.