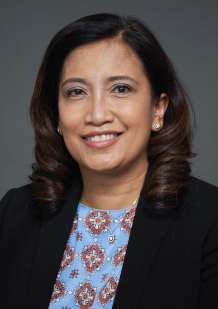 Liz is the only Malaysian to be named one of the 'Top 500 Most Influential PR Professionals' in the PRWeek Power Book for 2014 and 2015 by PRWeek magazine, 'Power List 2014 – Top 50 Most Influential People in PR' by PRWeek Asia and 'The Internationalist of the Year 2014' by Internationalist New York.
She is known as the 'turn-around' communications expert, constructing out-of-the box solutions and advising senior leaders in managing organizational reputation inside-out to safeguard and enhance business and reputational value.
Liz specialises in various industries including energy, banking and finance, aviation, telecommunications and hospitality.
Before joining FTI Consulting, Liz was the Global Head of Strategic Communications at PETRONAS and prior to that she was the Malaysia Country Head of Corporate Affairs at Standard Chartered.