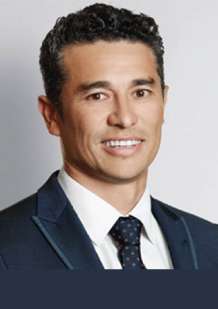 Michael is a qualified Environmental Scientist with over 20 years international experience in public and private sector organisations and is currently the Regional Head of Sustainability, Asia for Lendlease.
Michael has performed corporate and consulting roles across a broad range of sectors in Australia and UK including defence, utilities, infrastructure, construction, development and investment management.
In his role, Michael provides strategic advice on sustainability aspects on major development projects across Lendlease's global portfolio ranging Barangaroo in Sydney to Paya Lebar Quarter in Singapore and TRX in Malaysia.
Working in regional and global roles has given Michael with the opportunity to apply his expertise across areas ranging climate resilience and carbon management to responsible investment and community development.
More recently, Michael is focused on working with Lendlease's investors, strategic partners, governments and supply chain in driving opportunities that push the boundaries of sustainability on Lendlease's investment management portfolio and major developments currently underway in Singapore, Malaysia and China.