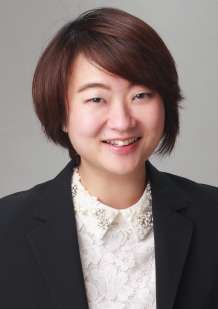 Yeen Seen is the Founder and CEO of the Centre for Research, Advisory and Technology (CREATE) and was named a Young Global Leader by the World Economic Forum in 2016. She has been recently appointed to the Entrepreneurial Development Council of the Ministry of Education, Malaysia. She sits on the UNESCO Steering Committee for Youth Leading Change for Peace in ASEAN and is a Board Member at the Global Institute for Women Empowerment.
Yeen Seen is also the Founder of #OpsHarapan, a grassroots movement when the worst flood hit the East-Coast of Peninsular Malaysia in 2014. Today, the movement continues their work in nation building by bringing opportunities and hope to local communities.
In 2015, she was invited to be a mentor of the US President Obama's Young South East Asian Leaders Initiative (YSEALI). She was also appointed to serve on the Technical Committee for the National Wage Council, established by the Ministry of Human Resources, Malaysia. Yeen Seen recently completed an academic course at the Oxford Said Business School on Transformational Leadership.
An Accounting graduate of Cardiff University, UK; she holds a postgraduate degree in Education Policy from Warwick University, UK.