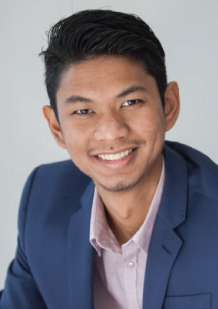 Nadhir Ashafiq is the Co-Founder & Executive Director of TheLorry – a regional digital logistics platform that connects customers to lorry, truck, van and 4×4 pickup truck drivers in Malaysia, Indonesia, Thailand and Singapore. He previously co-founded Glokalise, a social networking app and has experience working in air freight logistics and investment banking.
A degree holder in Accounting and Master's degree holder in Finance from Curtin University, Nadhir is passionate in creating impact in all of his endeavours. He spearheads Product, Marketing initiatives as well as growth strategy in Thailand and Indonesia at TheLorry.
He currently sits in the National Economic Action Council (NEAC) and Malaysia Innovation Policy Council (MIPC) – looking at issues relating to digital economy, entrepreneurship and youth. He is also the Vice President of Persatuan Usahawan & Industry ICT Bumiputera Malaysia (NEF). Nadhir is a recipient of Forbes Asia's 2017 30 Under 30.