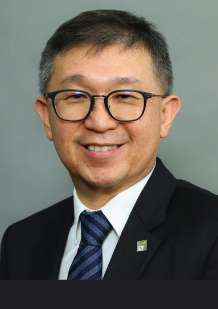 Chow has more than 30 years' experience in business advisory, strategy and transformation, and is actively involved in making targeted acquisitions to bolster design, technology, innovation and analytics capabilities in Asean. He has a keen understanding of the
digital capabilities landscape and how these apply to his clients.
Chow's passions are transformation and nation-building, and he is energised by the achievements of both clients and country. He enjoys bringing people together, having conversations, facilitating discussions and achieving actionable outcomes.
A key influencer in the Asean consulting industry, Chow works extensively with a range of clients, including government organisations and private enterprises across Asia-Pacific, on their corporate strategies and business models, as well as the implementation of their transformation.
Currently, Chow is the Malaysia Advisory Managing Partner of Ernst & Young Advisory Services Sdn. Bhd. He is also the EY Asean Advisory Managing Partner, overseeing nearly 100 partners and 3,600 personnel in 10 Asean countries