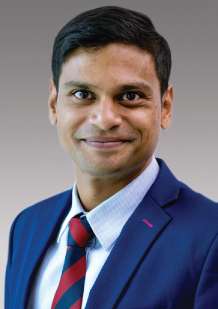 Shai Ganu leads the Rewards business in Asia Pacific for Willis Towers Watson – covering Board Advisory, Management Consulting, and Data Services portfolios. He also heads the Talent & Rewards business segment across ASEAN and South Asia
Shai leads a team of 450 exceptional consultants providing human capital advisory, data, and software solutions to organizations across the region. This includes advising companies on their executive compensation, board effectiveness, performance management, talent management, sales effectiveness, and Diversity & Inclusion strategies.
Shai is a member and faculty at ICDM, SID, and Philippines ICD. He is an associate lecturer at Singapore Management University (SMU) and conducts training courses for Directors on Remuneration and Talent Management matters for the SID-SMU diploma.
Shai frequently contributes his views and opinion to Harvard Business Review, Business Times and other publications on Executive Pay and Corporate Governance. He was the lead author for the Remuneration Committee Guidebook for SID, and has also written chapters for HR textbook for MBA courses. Shai serves on the Boards and HR Committees of leading companies and not-for-profit organizations in the region.