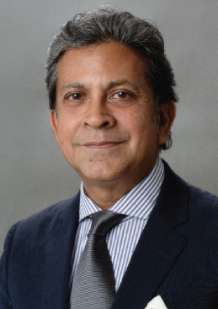 YM Tunku Mahmood  received his BA (Hons) Business Studies from the Polytechnic of Central London, Masters in Business Administration from the University of Warwick, and the Diploma in Marketing from the Chartered Institute of Marketing. He is a Fellow of the Institute of Corporate Directors Malaysia, Malaysian Institute of Management, and Malaysian Institute of Corporate Governance.
YM Tunku Mahmood is currently the Chairman of Deutsche Bank (Malaysia) Berhad and Hong Leong MSIG Takaful Berhad. He is also a member of the board of Hong Leong Assurance Berhad, and Hong Leong Asset Management Berhad. He was previously the Senior Independent Director of Telekom Malaysia Berhad, Chairman of VADS Berhad, a member of the board of Malaysia Airports Holdings Berhad, Hong Leong Islamic Bank Berhad, Pos Malaysia Berhad, Sapura Kencana Petroleum Berhad / Kencana Petroleum Berhad, Ethos Capital One Sdn Berhad, Federation of Investment Managers Malaysia, Energy Africa Limited, and Engen Limited in South Africa.
YM Tunku Mahmood draws on a wealth of experience around strategy, governance, risk management, and cross border activity in telecommunications, investment management and private equity activity, oil and gas, marine and aviation logistics, corporate advisory, banking and financial services, across several international locations including the United Kingdom, New Zealand, South Africa and Malaysia.