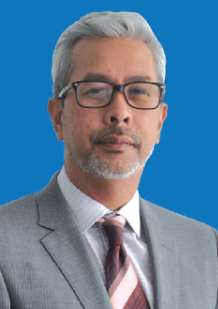 In 2002, YM Tengku Farith was selected as one of the 100 Global Leaders for Tomorrow by the World Economic Forum, Davos of Switzerland. In 2004, he was the first recipient of the Young Entrepreneur award by the Malay Chamber of Commerce, Malaysia and in 2006 was awarded the prestigious Eisenhower Fellowship for 2007 by the Eisenhower Foundation, USA. In 2008 he was awarded Most Outstanding Entrepreneur for 2008 by the Asia Pacific Entrepreneurs Award (APEA) Organization. In March 2012, YM Tengku Farith was awarded the BMW Stifung Herbert Quandt – Young Leaders. His latest recognition was a nomination by Top 10 of Malaysia Magazine for Top 10 Inspiring Technopreneurs in Malaysia.
His career began with Commerce International Merchant Bankers (CIMB) in the corporate finance division. He was a key team member in the Corporate Finance and Capital Market divisions. He has in-depth knowledge about corporate restructuring, corporate financing and financial re-engineering.
He then moved on to Road Builder (M) Holdings Berhad and was responsible for its business development in property and infrastructure projects. At Road Builder, he was instrumental in securing numerous privatisation projects relating to property and infrastructure.