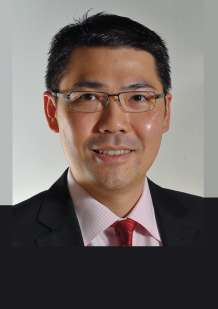 Yoon Hoong has more than 25 years of professional experience in assurance and advisory services. As the EY Asean Assurance Digital Leader, Yoon Hoong drives large-scale connectivity and digital innovation across the Asean Assurance practice with game-changing technologies and practices. This includes driving significant innovation through data analytics, automation and clientfacing digital project management tools.
Yoon Hoong has managed attest audits of companies, comprising large government-linked corporations, multinationals, and public listed companies in Malaysia, with principal activities in construction and property development, plantation operations, highway concessionaire, software development and implementation, telecommunications, manufacturing, packaging and retail, oil and gas, focusing amongst others on the design and development of audit procedures.
Other than statutory audits, Yoon Hoong has also been involved in MFRS 9, 15 and 139 implementation projects, JSox reviews, financial due diligence, reviews of financial projections, special purpose audits and reviews, Reporting Accountants' work relating to Initial Public Offerings involving both local and foreign markets, fund-raising exercises and a range of other financial advisory engagements.
Yoon Hoong is a Fellow of the Association of Chartered Certified Accountants (FCCA), a  Member of the Malaysian Institute of Accountants (MIA) and a Member of the ACCA (Malaysia) Advisory Committee and Public Practice Committee.