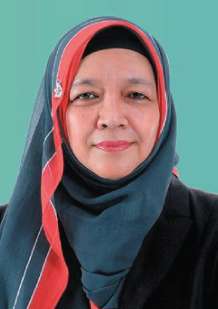 Zaiton binti Jamaluddin is an Independent, Non Executive Director of Duopharma Biotech Berhad. She is a graduate in Pharmacy from Western Australia Institute of Technology (now Curtin University) and has an MBA from Keele University, UK.
Zaiton has over 25 years of experience in the healthcare and pharmaceutical industry, majority of it spent at Novo Nordisk A/S subsidiary in Malaysia as its Head. She had a regional role for South East Asia before that. Zaiton helped to establish and grow Novo Nordisk's business, mainly in insulin and oral diabetes care, haematology and women's therapy. She held roles in the areas of general management, sales and marketing, business development and training. In addition, she was involved in lobbying and making presentations to the government.
An expert in her field, Zaiton has been a regular speaker on scientific as well as motivational topics. She was a member of the MARA Council from 2000 to 2002, a director of Malaysian Biotechnology Corporation Sdn Bhd from 2006 to 2008, and a former President of the Pharmaceutical Association of Malaysia from 2005 to 2007.
She likes to travel especially by road and is inspired by nature and people. She writes in her spare time and believes that life is what one makes it to be, whatever the challenges. She is also an Art collector.